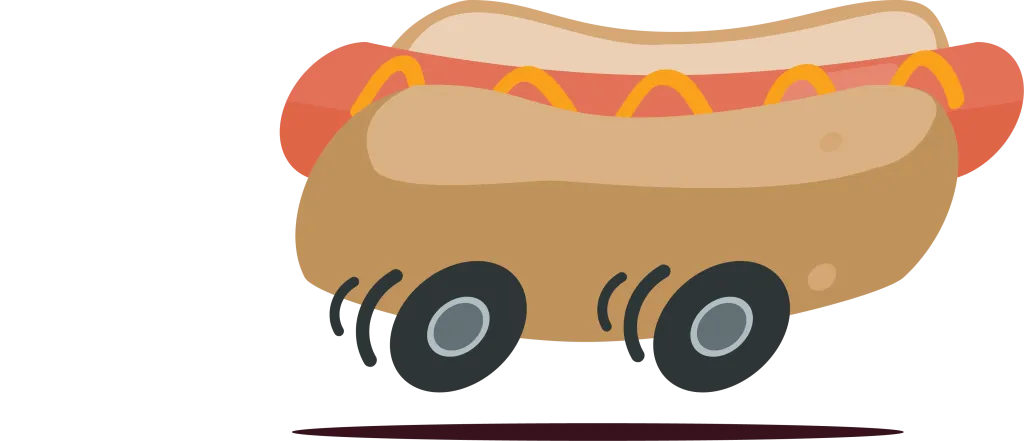 We may sell chili dogs, but our continuous commitment is to our fans. The Hot Dog Shoppe will always be embedded in the fabric of the towns and communities that we serve. And chili on your hot dog is always free!
Let us cater your parties & tailgates!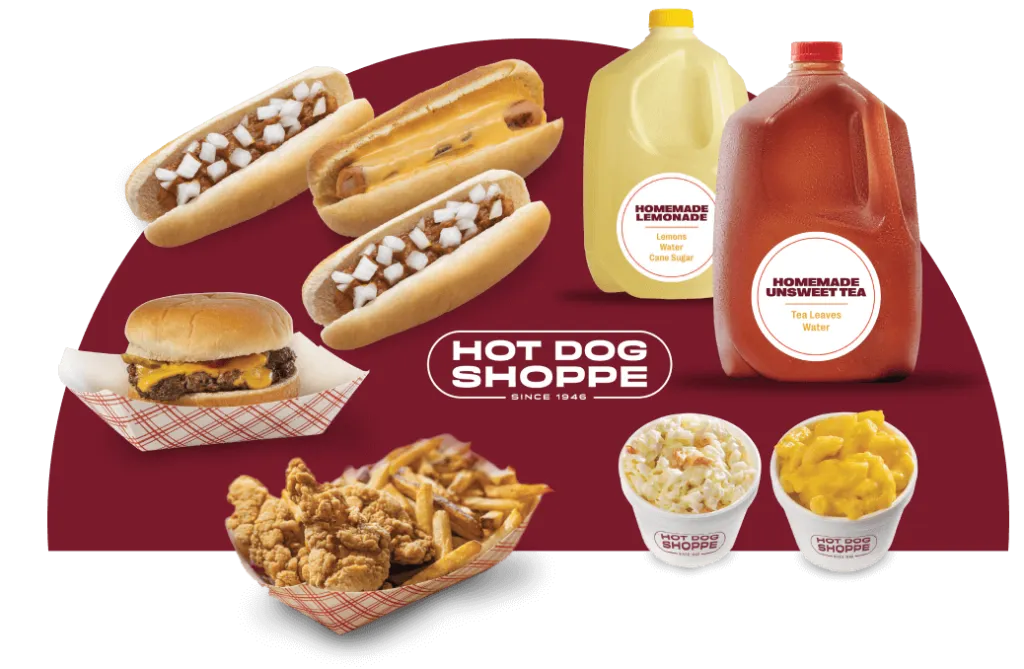 Hot Dog Shoppe Manifesto - Our Food Quality
Hot Dog Shoppe was born of the fundamental belief that for food to taste great, it doesn't have to be expensive. We believe that real food with the freshest and simplest ingredients will not only taste best but is also the best for you. We source as local as we can, as fresh as we can, and make your food to order. We believe that there is a direct connection between how freshly prepared your food is and how good it tastes. Our hot dog chili is made fresh, our French fries were real potatoes just that morning and our hot dog bun was probably just baked.
We make real food for real people with real taste. Simple is best when it comes to food and we keep it as real and simple as we can.​
We Serve You in
Different Areas
Now Open & Hiring at our locations! 
At Hot Dog Shoppe, we make real food for real people with real taste. Simple is best when it comes to food and we keep it as real and simple as we can.
We believe that people are at the heart of Hot Dog Shoppe and we remain committed to the health and safety of our guests and team members. We hope you'll join our team. Check out our open positions and we hope to see you soon!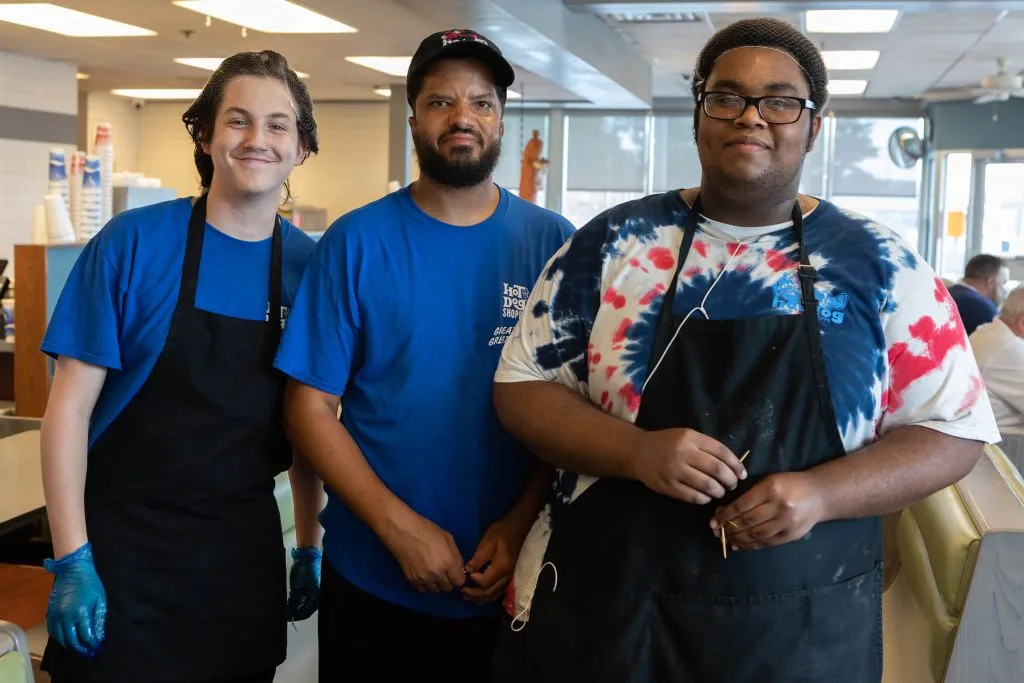 Check out The Hot Dog Shoppe Brand Store
What Customers Are Saying
This is a must try. All staff was friendly. Price of food is very reasonable. We stop here every time we visit Ohio. The only bad thing is they don't sweet tea. The French fries are off the chain good.
TOMMY Bryant
If you don't know about it already, you're missing out. This place is incredible. Eat your heart out, Cincinnati chili dog fans. Best chili dogs in the area and their shakes are top notch. All for cheap. Averaging $5 per person, this place is perfect.
Nicholas Downing
It was good server was very nice and kept checking back if we needed anything. The hotdogs were hot.
Patricia Johnson
Food is great as always! I'm glad we only got one serving of fries because the large is LARGE. Make sure you get them with cheese because it's the best! It's a great place for a cheap meal with family! They also have bar style seating if you don't want to wait for a table.
Rachel
I love this place. I first came here as a kid, and I've always had fond memories of it. Maybe it's my love of hotdogs, or maybe it's my love of nostalgia. Either way, it's the perfect little diner grab a dog and enjoy. Usually a line, but plenty of seating available, and very affordable pricing, with quick and fast service. I love making the drive out here once in a blue moon for a treat. Well worth it.
Rachel Brady
Always a good spot to stop for a quick inexpensive meal and a shake (or a quart of cherry pop)
Mike S.
We order dogs with chili cheese and onions. We found out after teasing, that the chili sauce is way to spicy on the hot side. So we may not order with the chili sauce. We did like everything else order.
Hardy Jackson III
My favorites all in on spot. I grew up on Ralphs Hot dog shoppe.. Everytime I go back down to warren I have to stop. I was just there Friday.. I am Glad the food tastes Exactly the same.
Jenny Brooks
Love this place, always go there when I come in from Virginia. Can still feed two people for under $20 and it's great food! Love the hotdog sauce!
Gary Chicko
Hot Dog Shoppe
Different Offices